Wilton Manors is a scenic and vibrant community in Broward County, Florida. Often called the "Island City," it's completely surrounded by the south and north forks of the Middle River. With a reputation as a progressive community, sizable LGBT population, and exciting nightlife, Wilton Manors is an animated place to live or visit. In recent years, Wilton Manors has become a hotspot for tourism and is home to many boutique shops, fine restaurants, hip cocktail bars, and an energetic club scene.
About Wilton Manors
Located just north of Fort Lauderdale, Wilton Manors is a community of around 12,000 residents that boasts an urban feel. Walking down Wilton Drive, or as locals call it, "the Drive," you will find broad sidewalks with colorful restaurants, bars, and gourmet coffee shops. The Drive is the city's arts and entertainment district, and it's a prime destination for tourists. Wilton Manors is also home to several historic parks and nature preserves, including
Colohatchee Park
, which is a 7-acre mangrove preserve with a boat ramp and dog park.
School districts near Wilton Manors real estate are rated above average, and the median cost of homes sold in the area was $700,000 dollars as of early 2022. Located just three miles from Fort Lauderdale Beach, Wilton Manors has a relaxed ocean city vibe during the day. At night the city comes alive with a bustling bar and club scene that is LGBT-friendly and attracts visitors from all over the region.
Things to Do in Wilton Manors
Finding things to do in Wilton Manors is easy, thanks to the gorgeous year-round weather of the southern Florida coast. During the day, you can visit one of the many nature preserves, hike through winding tree-shaded trails, enjoy boutique shopping, or enjoy a relaxing spa treatment. The Drive is alive at night with music, vendors, shopping, and crowds of fun-loving party-goers. Wilton Manors is a hotbed of progressive culture, art, shopping, and relaxed living.
Wilton Manors Shopping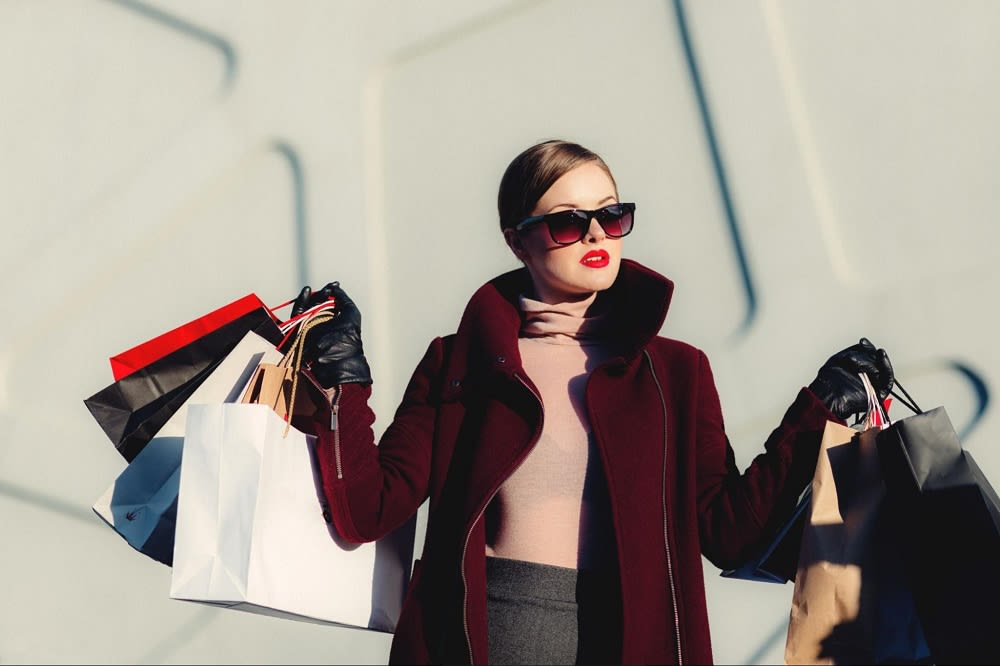 Photo courtesy of Unsplash
The shopping along Wilton Manors' Main Street is as diverse and eclectic as its residents. Here you will find a collection of vintage thrift stores, antique stores, specialty candy shops, and coffee bars that line the famous drive. At its center, you will find
The Shoppes of Wilton Manors
, which feature new-age jewelers, second-hand markets, live entertainment, pizza parlors, and sushi bars. You'll also discover a vibrant street life full of LGBT-friendly businesses, tourists, and locals.
If vintage shopping is your thing, check out
Poverello
, one of the Southeast's biggest thrift stores with over 11,000 square feet of vintage bargains. For an exquisite wine shop with a wall-to-wall collection of quality wines, head to
The Best Cellar
. And be sure to visit
Out of the Closet
vintage shop, a fabulous thrift store for second-hand designer brands in a trendy retro setting. Here, you'll find unique, fashion-forward items to up the ante of your style and shop ethically at the same time.
Best Restaurants in Wilton Manors
Photo courtesy of Unsplash
On the Drive, the food is as colorful as the crowd. After a day of shopping, you may want to check out Le Patio, a classic French brasserie featuring outdoor patio seating. You can enjoy dishes such as duck mousse pate or goat cheese-stuffed artichokes with a soothing cognac. If you like Thai food, dine at Thai Me Up, where you can enjoy dishes like perfectly seared wagyu nigiri, the Thai stir-fry masterpiece drunken noodles, or a smooth Panang curry.
For casual cafe dining, check out Stork's, a local favorite that is a coffeehouse, bakery, and bistro all in one. It's a great spot for date night or an early morning breakfast before a day
at the beach. Here you can find freshly baked pastries and hearty dishes such as chicken marsala or lasagna, and their signature sandwich, the Pilgrim, which features oven-roasted turkey breast in a wrap with cornbread stuffing.
Wilton Manors Spa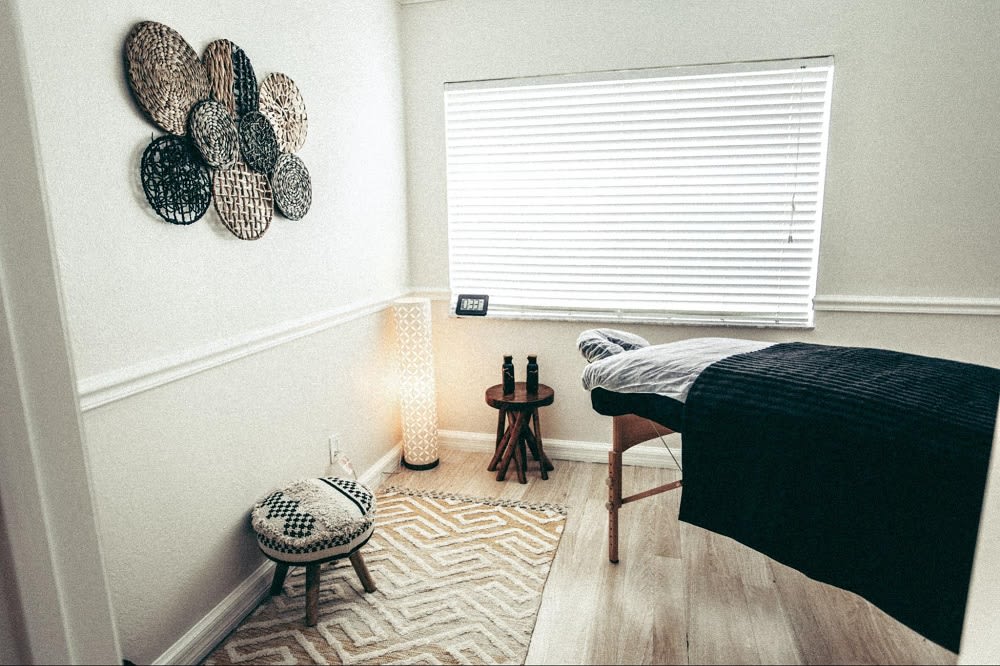 Photo courtesy of Unsplash
Nothing relaxes the body after a long day of frolicking at the beach or shopping in the sun like a professional spa treatment.
Cabanas Spa
is a clothing-optional resort that has been voted the best men's spa by
South Florida Gay News
for five years in a row. This spa and resort feature guest houses with scenic waterfront views, a men's day spa, a tiki bar, a heated pool, a jacuzzi, and a complimentary continental breakfast.
Wilton Manors nightlife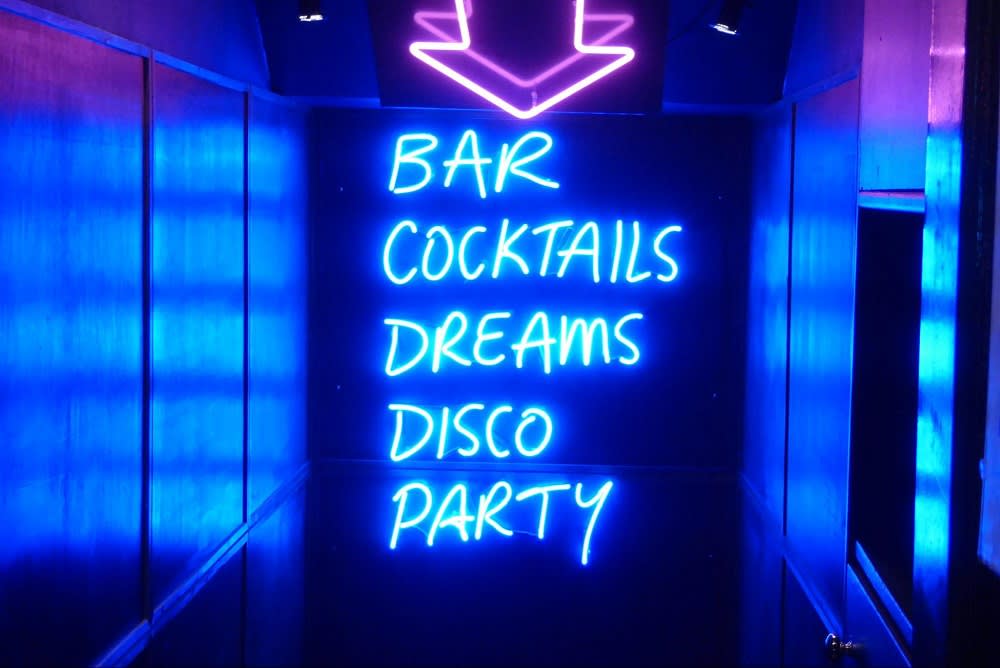 Photo courtesy of Unsplash
The nightlife in Wilton Manors is festive and flamboyant. Just a few miles from the notorious party town of Fort Lauderdale, Wilton Manors draws a crowd year-round. Known as the number two city in America for same-sex couples, Wilton Manors has a vibe of tolerance, openness, and togetherness. The Drive is bustling and alive at night with brightly lit neon colors, food vendors, pedestrian traffic, and a chain of hip bars, clubs, and restaurants all within easy walking distance.
In the heart of Island City, you will find
Hunters
, one of the best LGBT-friendly clubs in the region where you can enjoy cocktails, karaoke, western dancing, and cabaret. Hamburger Mary's offers a unique combination of gourmet burgers and drag shows, and The Manor really packs in a crowd with a 10,000-square-foot dance floor with light shows and rhythmic club music.
Living in Wilton Manors
Wilton Manors attracts tourists and visitors year-round for its beautiful weather, openly tolerant community, and trendy nightlife. But Wilton Manors isn't just a nice place to visit. Many families, business professionals, artists, and diverse people are attracted to the relaxed vibe of Wilton Manors and choose to make it their home.
If you are interested in learning more about this community or would like to see available homes, contact local agents
Jeremy Willard and Ken Calhoun
. This experienced team can consult with you and get you into your next dream home or property.
*Header photo courtesy of Shutterstock