Ideally situated between Miami and Palm Beach, Pompano Beach personifies Florida's reputation as one of the top spots for fun in the sun. Boasting more than three miles of golden sand beaches and over 35 waterways, this seaside gem offers pleasure at every turn. From dining at lavish restaurants to fishing at Hillsboro Inlet, the lively town offers an abundance of recreation. Read on for
Jeremy Willard and Ken Calhoun's
guide to the enclave's most treasured activities.
Indulge in a shopping spree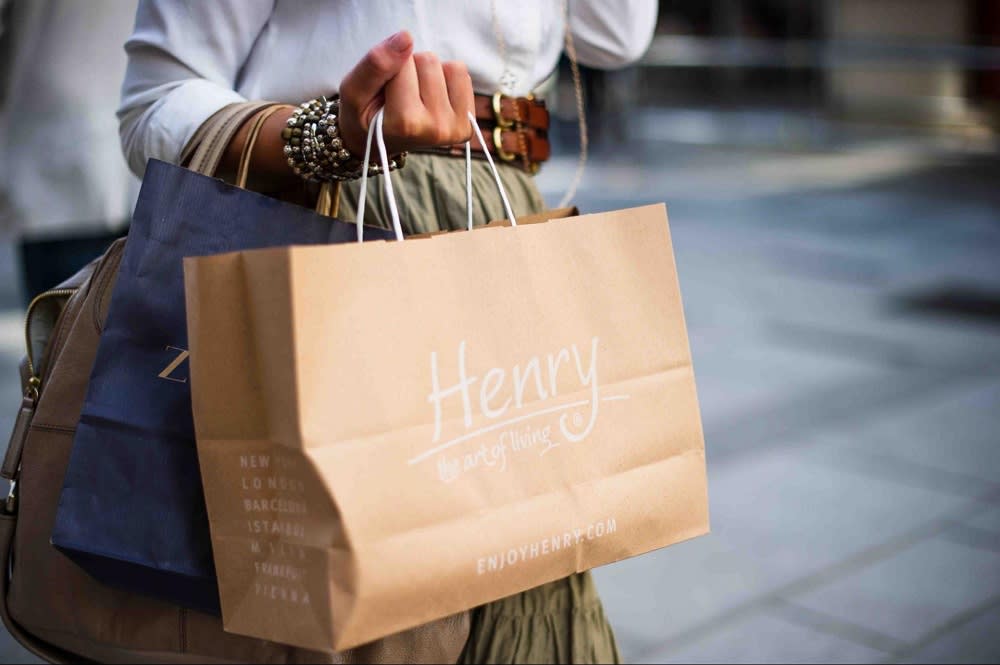 Shopping is a pastime in the Sunshine State, and Pompano Beach brings this concept home at the Festival Flea Market. The bustling shopping center flourishes with 250 well-known stores and unique boutiques, such as Lala Chic and Flirty Diva, where you can find the latest, hottest trends. Flaunting the style and air of a European marketplace, you're bound to come across a distinct piece of jewelry, a gorgeous bag, or a stunning piece of home decor.
Dive into the Atlantic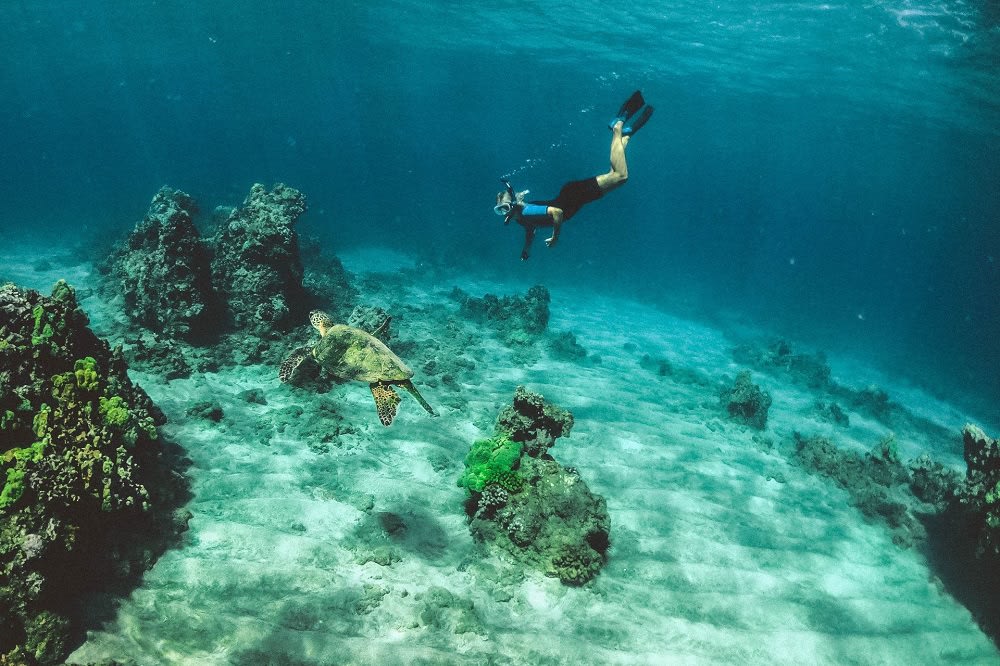 Scuba diving is huge in Pompano Beach, thanks to its luminous water and ample and enthralling marine life. Select between a tour that will take you off the South Florida coast or go on a "Drift Dive," which allows you to float and meander with the current. Colorful tropical fish, tarpons, barracudas, nurse sharks — tawny, docile ocean dwellers — and sea turtles are known to roam these waters, making for a captivating and energizing experience.
Dine with a view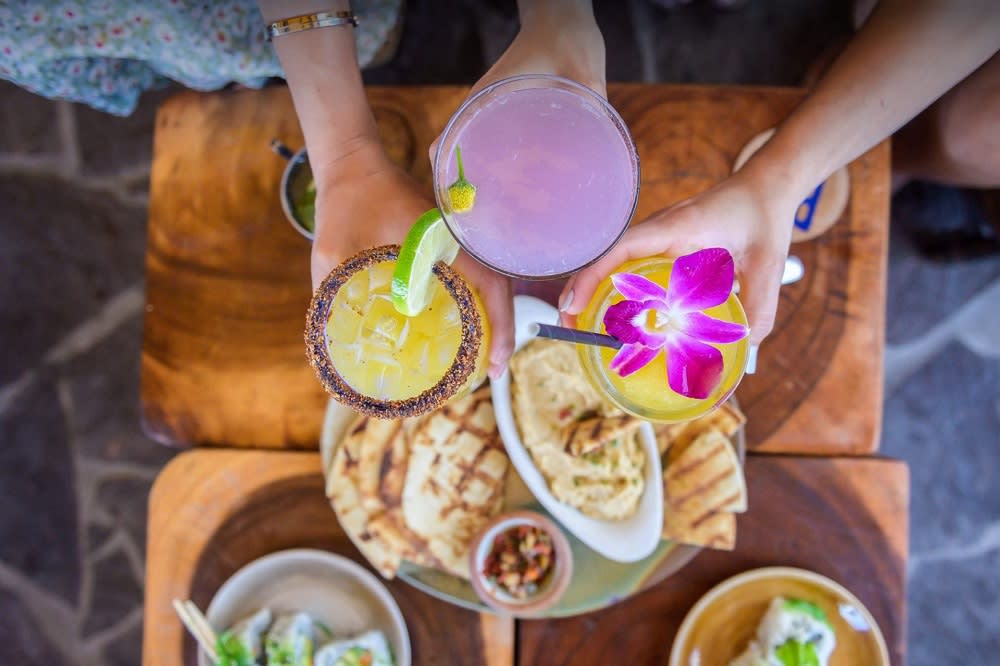 Photo courtesy of Beach House Pompano
Florida's coastal splendors are meant to be savored, which is precisely what you can do while dining on fine food at
Beach House Pompano
. Their immense and immaculate patio offers excellent vistas of the serene, crystal-clear water while their menu teems with superb dishes. Nosh on naked grilled artichokes with butter, herbs, and remoulade sauce, a plate of shucked-to-order raw oysters, or a Costa Rican shrimp taco crowned with avocado cream and mango salsa. Warm, lovely, and entertaining, this is the ideal spot to enjoy one of Pompano Beach's vivid and beautiful sunsets.
Visit a century-old lighthouse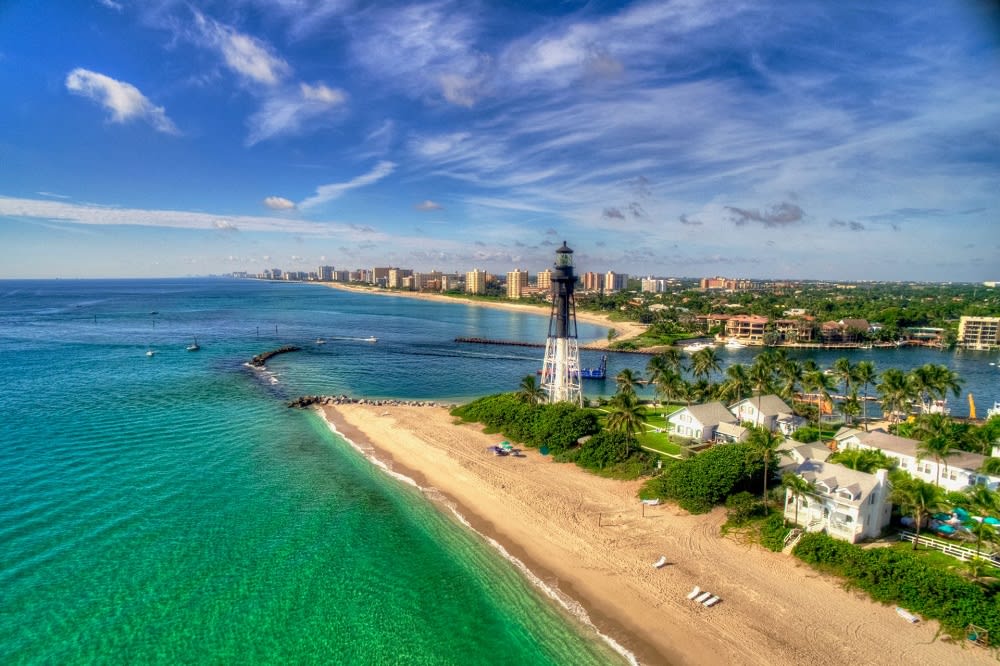 Standing sentry at the Hillsboro Inlet in Pompano Beach is the cove's eponymous lighthouse — a historical jewel constructed in 1907 and open to the public for tours. Learn about the fascinating people who once helmed this important facet of the Florida coast, from lighthouse keepers' wives making and trading sea grape jelly to the assistance the keepers offered during shipwrecks and hurricanes.
Tee off

Pompano Beach has garnered a reputation as one of the top spots in the state for golf. For a solid reason, too: the courses here are lush and pristine, while the weather is magnificent nearly all year long. Hit the links at the Palm Aire Country Club, a stellar course complete with two driving ranges and rich history, once catering to the likes of the New York Yankees, Elizabeth Taylor, and Frank Sinatra. Meanwhile, the Pompano Beach Golf Course features terrific views in a verdant setting.
Relish a savory meal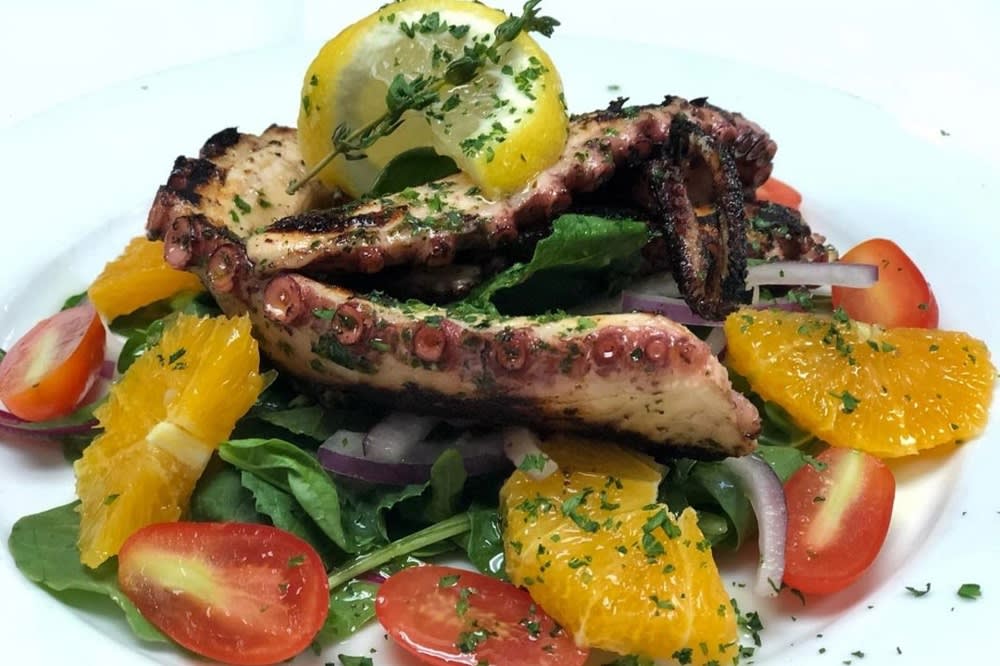 Photo courtesy of La Perla Di Pompano

La Perla Di Pompano goes down as one of the best restaurants in Pompano Beach, FL — and has avid fans to prove it. This white table-clothed, intimate eatery showcases the cuisine of Northern Italy in a chic, discerning fashion. Voted the Best Italian Restaurant by Restaurant Guru in 2021, the beloved cafe offers authentic fare, from gnocchi Della Nonna with sweet peas and prosciutto to strozzapreti with creamy tomato sauce and shaved black truffles. The optimal spot for first dates and special occasions, La Perla Di Pompano exudes quality and sophistication.
Check out Pompano Beach's thriving arts scene
Tropical settings tend to inspire creativity, and this holds especially true in Pompano Beach, where the Bailey Contemporary Arts Center flourishes in the city's Creative Arts District. More than a dozen studios housing artists in several specialties make up part of its grounds; the rest is dedicated to galleries and exhibitions. Peruse fine works by up-and-coming Florida artists, take a class, or catch an event: jazz festivals, violin concertos, and other musical celebrations are frequently presented in BaCa's state-of-the-art amphitheater.
Party on a fishing boat
Combine the best of several worlds — friends, fishing, sunshine, exhilaration, and beverages — by going party boat fishing. Aspiring and experienced anglers will delight in the fish available just off of Pompano Beach's shores, including wahoo, snapper, Mahi Mahi, amberjack, grouper, porgy, king mackerel, and bonito, while other attendees will find bliss simply being out on the water. Hands down, this is one of the most enjoyable Pompano Beach activities.
Hit the beach
Of all the Pompano Beach things to do, there is, of course, the beach itself! Whether you opt to snorkel right off shore or lounge in the sun with nothing more than a book, Pompano Beach's stretches of sand offer a wonderful way to spend a day. There are several places from which to choose, including the main public beach and north ocean park; the latter offers marvelous views of the Hillsboro lighthouse.
Tour beachy breweries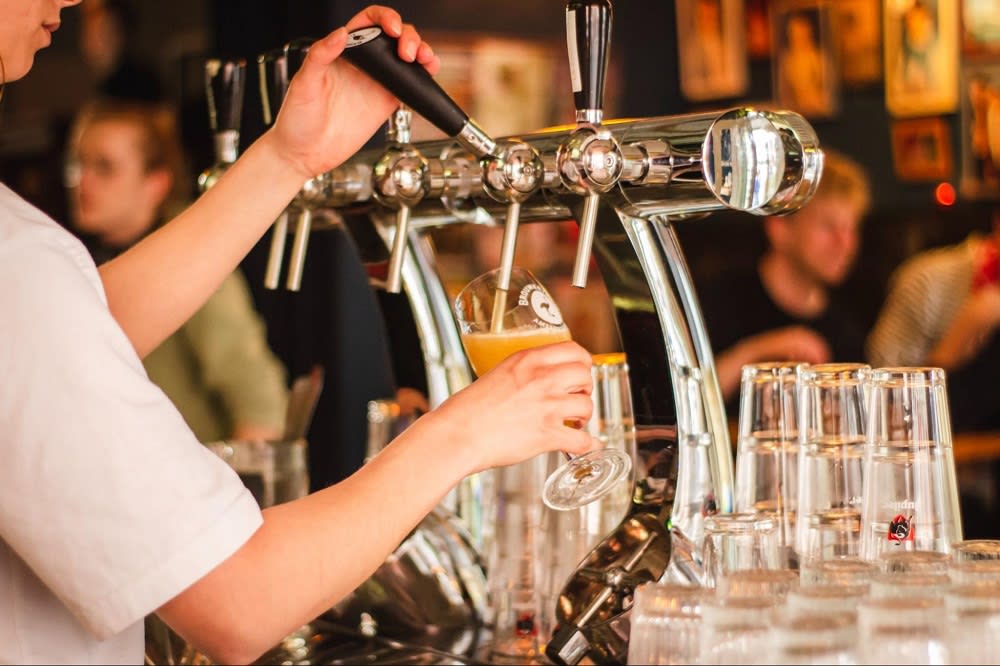 Few things match — let alone top — an ice-cold artisan draft on a hot Florida day. Pompano Beach is at the forefront of Florida's craft beer scene and boasts several distinct breweries.

Full-bodied beers are found in spades at Pompano Beach Brewing Company, a happening venue started by two entrepreneurs who decided to take their homebrewing methods into the outside world; here, you will find live music and an immersive tour of their brewing process.

The Funky Buddha Brewery is renowned for its extensive beer and hard seltzer flavors, including coconut and coffee porter and key lime cherry seltzer. The Black Flamingo Brewing Company, meanwhile, honors South Florida's energetic nature with a wide selection of inspired choices. Choose between their lickin' lollies — a wheat beer infused with hibiscus and cherries — or go with their super-hoppy yum yum come, one of the most flavorful IPAs on the coast of Florida.
Dreaming of a Pompano Beach house for sale?
Vibrant and enticing, Pompano Beach is unquestionably a fantastic place to visit and an equally enjoyable place to live. If you're exploring Pompano Beach real estate — or the nearby regions of Fort Lauderdale and Wilton Manors — be sure to reach out to leading agents
Jeremy Willard and Ken Calhoun
for any and all of your real estate needs.